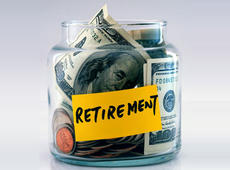 Chiang Mai is very popular when it come to retirement in Thailand. Over the years the northern part of Thailand has seen a growth in retired expats in the region. A little bit further down there is also Issaan and Nong Khai. Chiang Mai has grown over the years however it is still viewed as an excellent place to retire as it is very laid back. Compared to Pattaya or Bangkok, Chiang Mai and Isaan is entirely different.
Where would you want to retire?  Chiang Mai is a good place if you like to mountain and jungle. Some people like to stay in the city, then Bangkok, Pattaya and Hua Hin could be the right places. If you like the beach area and the sea, Phuket and Koh Samui are also 2 places where many foreigners retire. Now that we are looking at Chiang Mai, lets look at the visa issues and how to retire. One note though is that Chiang Mai is no longer as cheap as what it used to be however it still sports some of the best golf courses around in Thailand.
You need to prove you have certain funds available to get this visa (or to have it renewed), but you don't have to transfer that money into Thailand (but you do need proof of funds). At time of writing the requirements are 800,000 Baht capital amount 65,000 Baht monthly income.  Note that the capital amount of 800,000 Baht has to be present on an annual basis. In other words you must have 800,000 Baht available in your account at the end of each year in order for the authorities to approve renewal of your visa. This comes as a shock to a lot of people! If you intend to retire with your spouse, and she is non-Thai, your spouse will only be given a Cat O (not O-A), so theoretically she would have to do a visa run every 90 days! Unless you are content to send your partner off on their own to the nearest border town, then you will probably be accompanying them too.
Speak to one of our attorneys in Chiang Mai today with regards to what your best options are. If you are married to a Thai you may also have the option of a  visa which is much easier that the visa being the retirement visa.