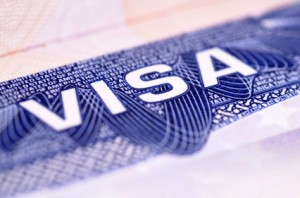 There are a few common mistakes which expats make when moving to Thailand. Here are a few brief ones to give you an idea of what to watch for when you retire in Thailand. Re-entry permits must be the curse of many retired expats who did not understand the visa procedure correctly. When you have an extended retirement visa and you wish to leave the country and return you first need to apply for a re-entry permit.
This can be done at immigration or at the airport. The permit allows you to return to Thailand and continue with the same retirement visa as before. Without a re-entry permit the retirement visa becomes void and you will only receive 30 days when arriving back. The netire process then needs to be restarted again. Yet another common mistake is not going to immigration before the time the retirement visa expires. Many have come to discover that if you do not have enough pages in your passport that they will not extend the visa. If you are an American you can get extra pages however you would have to come to Bangkok to have the extra pages inserted in the passport. It might just be at this time that your visa expires. Those who wait longer for a new passport – you have been warned!
There is a time limit on when you may bring your goods into Thailand from home. Some people bring in a container while others simply bring a few boxes. If you are outside of the time limits- once again that can present a problem with customs. ALWAYS ensure that you have medical coverage while in Thailand. This when you are at an advanced age is very important. Not a months goes by without reading a sad story about a retired expat having hospitalization problems. Always be certain that your medical aid will cover you and also enquire if they pay direct or if you must first submit after payment. Hospitals in Thailand prefer cash or credit cards – so always remember to have cash or plastic when going to hospital.
Some decide to go an teach to kill time. If you apply for a work permit, when the work permit is done you would again have to apply for a retirement visa from scratch. You simply cannot go back to the old visa as the work permit had invalidated it.
Speak to any of our attorneys online, in person or via our toll-free US or UK telephone numbers. We are alsways able to provide you with expert advice and cost effective service